Dry Fruits Shoppy Free Samples
[Try Free Before Buy] Get Free Sample Of Premium Quality Dry Fruits From Dry Fruits Shoppy
---
Dry Fruits Shoppy Free Samples – Hi Guys, Welcome to Back to Your Favourite Blog For Freebies . Here is One More Freebies Offer For You. You Will Get The Free Sample Of Premium Quality Dry Fruits From 'Dry Fruits Shoppy' Website.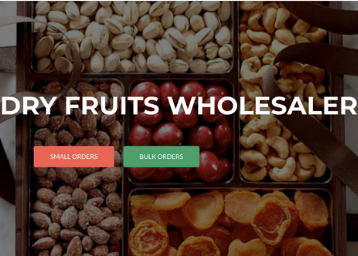 Recently , We Have Posted The Many Freebies & Free Sample Offers Here. Hope You Have Received All Samples on Your Address.
Now , Today Dry Fruits Wholesale Supplier 'Dry Fruits Shoppy' is Offering Free All occasion Dry Fruits Samples To Users. This is Try Before Buy Offer. So If You Like The Taste & Quality Then You Can Purchase The Same Products From This Site.
---
How To Get Free Sample Of Dry Fruits From Dry Fruits Shoppy
1. First Of All Just Visit This Site
2. Now Popup Will Appear On Home page With Title 'Contact Now to get FREE Dry Fruit Sample'
3. Fill Out Your Company Name(Any) , Name , Email, Requirements Etc.
4. In Requirement You Can Select Any Random Numbers
5. Finally Click On Submit Button.
6. You Form Will Submit Successfully & You Will Receive Success Message
7. You Will Receive Your Free Samples Soon.
More Details About This Website :
Dry Fruits Shoppy is a renowned name in the Dry Fruit Market. It was founded in 1994,decades ago with the desire to provide high quality goods directly to the consumers. The company has never looked back and thus, the "Ethics of Excellence", are being continued. The items offered by us are profoundly valued and highly demanded in the market for their excellent quality. Some of the dynamic highlights in our products are rich taste, nutritious worth, flavours, calcium esteem, freshness and ofcourse the quality.
Our wide variety of dry organic products contain, Anjeer (Figs), Indian Raisins (Green), Dry Apricots, Cashew Nuts, Almonds, Salted Pistachios, Dates, Walnuts, Apricots and many more. We have specialized in providing elegant Dry Fruit Gift Boxes and Packaging as well. You just have to name the occasion and we will provide the customized packaging accordingly. We offer "Free Samples" to you, as and when required.