Free Samples In India
[फ्री माल] Get Free Sample of Zandu Striveda Lactation Supplement
---
Here i am back again with India's one of the leading brand name Zandu & They are Offering Free Samples Of Zandu StriVeda Lactation Supplement.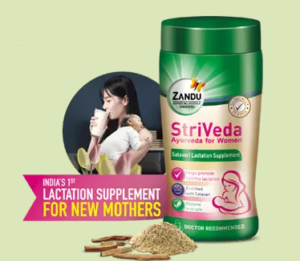 Follow below given steps and get your Free Lactation Supplement For New Mothers from Zandu! Follow Given Steps Now!!
---
How To Get Free Sample Zandu StriVeda Lactation Supplement :
1. First of All Open Given Registration Page in Default Browser. :
2. Enter all asked details in given Form.
3. Enter Your name, Baby age in Months and Submit the Form.
4. Must enter Valid Mobile number and Email Address and Facebook Profile Link.
5. FREE SAMPLE (210 g) of Zandu StriVeda, India's 1st Ayurvedic Lactation Supplement will be delivered at your door steps within few weeks.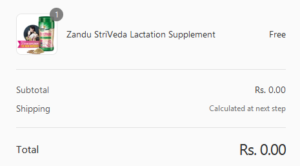 ---
More About Zandu StriVeda Lactation Supplements Sample :
The best source of nutrition for babies is mother's milk. Breastmilk provides all the required nutrients for a baby and helps build their immunity. But some mothers may find difficulty in producing enough breastmilk. In such cases, opting for lactation supplements is one of the best ways to improve the quantity and quality of breastmilk.