Hey! Guyes we are Back with another BIG loot For You But Problem Is That Its For Only 2500 Members Can Win So Be More Active to Loot .
How to Grab Zomato 150 Codes ?
1, First Of All Just Note Down This Codes
2. Replace Last 4 Digit With Any Random Number
3. Keep Try Changing Last 4 Digit Till Your Code Gets Apply Successfully , Like Below :
4. You Will Get Flat 150 Off On Any Food Order , You will 100% Flat Off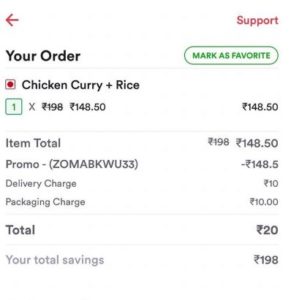 Now I Will Show You The Real Source Of This Loot
This Loot Comes From Zomato Times Of India's Happy Times Offer , Now I Will Show You How to Get ₹150 Codes Officially
Zomato HappyTimes Offer : Get Free ₹150 Codes
1. Read the Times of India and answer 2 simple questions based on the same day's content.
2. Questions are carried in the strip below the mast head – everyday!
3. SMS your answers to 8745966661 in this template <City><SPACE>A1<SPACE><Answer1><SPACE>A2<SPACE><Answer2>.
4. If you live in Delhi and the two questions in today's TOI are:
Question 1: In which State did the election commission close campaigning ahead of time? (Answer 1 – West Bengal)
Question 2: Which actor interviewed the prime minister recently? (Answer 2 – Akshay Kumar)
Your answer should be in this format – Delhi A1 West Bengal A2 Akshay Kumar
5. Please make sure to specify your 'City' and not 'locality' name in the SMS format; for example Delhi A1 XXXX A2 XXXX. List of cities enclosed for your quick reference – Ahmedabad, Bengaluru, Chandigarh, Chennai, Delhi, Faridabad, Ghaziabad, Gurugram, Hyderabad, Jaipur, Kolkata, Mumbai, Noida, Pune.
6. Send both answers in a single SMS, between 7:00 AM and 11:00 AM, for that day's Happy Times.
7. 2500 winners would be chosen from those who provide both correct answers within the specified participation window (7 AM to 11 AM)
8. Remember to save your Zomato voucher code SMS for easy access.
---
Daily Rewards
₹ 150 no minimum spend Zomato e-vouchers for 2500 winners everyday
Weekly Rewards
50 Croma Vouchers worth ₹ 5,000 each every week
Monthly Rewards
2 Cars and 20 Croma Vouchers worth ₹ 50,000 each every month
What is HappyTimes Offer :
Happy Times is a reader contest which would run across 4 publications of BCCL, viz., Times of India, Maharashtra Times, Navbharat Times and Ei Samay
The contest questions would be provided on the front page of each newspaper and the registered participant would have to provide the answers to the questions via SMS (details of which would be provided along with the questions)
Participants would be informed of the outcome through a reply SMS
There would be 5000 winners daily out of the participants who have answered all the questions correctly. The winners would be spread over 4 publications (Times of India: 2500, Maharashtra Times : 1000, Navbharat Times : 1000, Ei Samay : 500)
The daily contest would be open from 7AM to 11AM daily. 5000 correct respondents (according to the break-up across the various publications mentioned above) in the specified participation window would win Rs. 150 E-Voucher
---
19 July / Friday / Zomato Answers
Just copy and paste :- 【Don't Edit a Single Word】 Just copy Paste
DELHI A1 P.RAJAGOPAL A2 JUVENTUS
Send the above msg exactly between 7:00 AM to 11:00 AM to 8745966661